We are on your team in this process!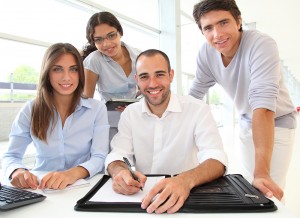 Start today! We are confident you will fall in love with the Serasana culture, if you haven't already. However, that doesn't necessarily mean it is the right business for you to own and operate. We want to ensure you make the right decision by learning as much as you can about us in the very initial phases.
You will thrive and be filled with passion while operating a purposeful business. We're looking forward to guiding you through our complete online experience that will provide you with the information you will need to determine if Serasana is the right fit for you.
1. Reaching Out To Us
Fill out our online form "Get Franchise Information!"  to let us know you want to chat. Or, you can reach out by calling us at 800-604-0364 and ask for the franchising department. We will do everything in our power to contact you immediately.
2. Initial Conversation
Once we recieve your request for information you will receive an email from our Qualification Specialist who will provide you a link to a Questionnaire that you will need to fill out.  Once we receive your Questionnaire, we will schedule a time to talk with you on the phone.
3. Getting the Scoop
During the intial conversation, we will go over your Questionnaire and answer any questions you may have.  At that time, if we feel it is a good fit thus far we will send you the Franchise Disclosure Document (FDD) that discusses our offering in detail.
4. Learning About You
We will schedule an FDD review approximately 7 days after your receive our FDD.  We will continue to get to know each other and see if our relationship is ready to move to the next level.
5. Discover Serasana!
Adventure to the Corporate Office of Serasana and experience it for yourself. By now, you will know this will be your new purpose! Meet the team, receive the services, partake of the fabulous drinks and experience the healing in yoga. You will be floating by the end of the day.  This is the final step in determining whether to make a committment to this relationship.
6. The Final Decision
By now, we should be clearer on whether our partnership will be mutually beneficial. Finally, the last step is to make the relationship legal. Sign on the dotted line and away we go!